love those big bright eyes
to that tender look of rolled eyelashes
I sighed for melting into the heat of your hug
bringing with me sincere love
the sweetness and the immortality of a feeling
do you doubt?
then I look you in the eye
I kiss your thick red lips
I slip into the smoothness of your straight hair
I squeeze your wide and perfect waist
I put my hands in the holes
these ones that leaves your queen clothes
do you doubt?
always love you
I tell you with my heart beating of love
I say in caresses what desire shouts
I bring the evidence of a kiss
the heat of a flame that burns from the soul
and bare my intensions
before the nakedness of your body.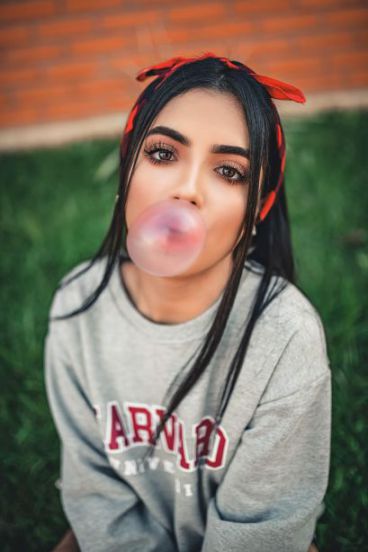 Karen is a girl who appears to be younger, she lives a lot of time connected to the Internet, most the people would say that she is an exemplary, loving, candy and responsible girl ... but someone who does not think that way he says that she is very dangerous and she should be in jail.
free Download